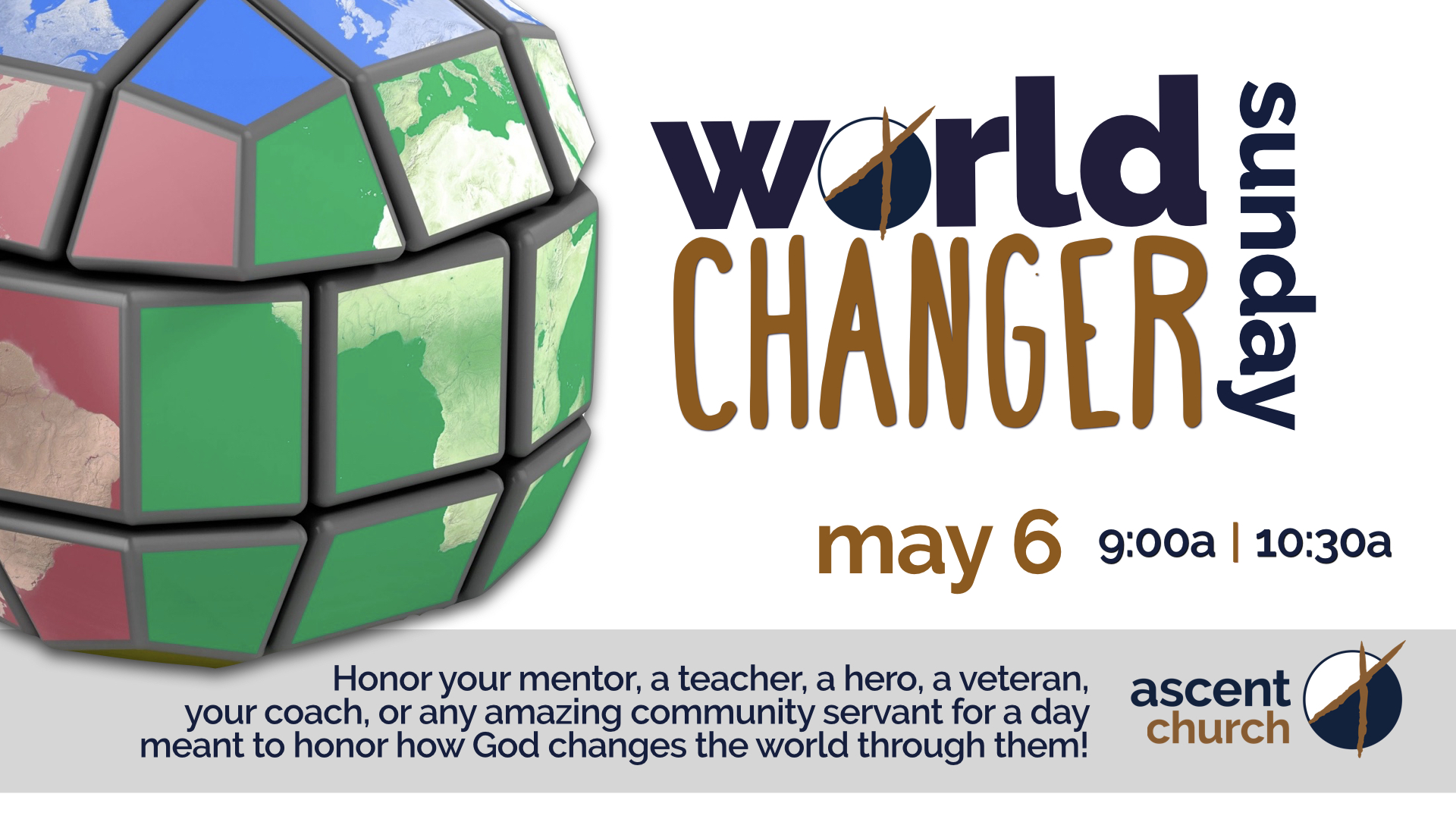 Ascent Church is excited to host World Changer Sunday where we honor individuals that have made a difference in people's lives personally and in our community!  For many of us, our teachers, our mentors, our heroes, our coaches and community leaders, as well as our public servants make the difference in building meaningful and great life. On this day, we recognize our World Changers--who are welcome to come to either our 9:00a or 10:30a services (both services are identical).
If you have been invited as a guest of honor at our World Changer Sunday by someone, you can follow the registration process by clicking "Register Now" and then choose "I've been Nominated!" when you come to that screen--which will prompt you to a few questions about who you are and what service you'll attend. We will honor you that day with gifts as well as a brief, but special reception in our Lodge after each service. We hope you'll come and let us celebrate you as a community. Your family is VERY welcome to join you that day as you get bragged up!
Attendee Types
I've Been Nominated!

I'm Nominating Someone Else!